CCE Fair: Carroll Course CCE

Attend the Bali Live Session at 10:45 am on February 17
Contact Professor Wiedemann
Student made video from January 2020.
With the unknowns of future travel, I can offer two different views for upcoming CCS300: Asia - Community and Sustainability in Bali.
If we travel, this will be an experience that will influence your future and your world view. If we do not travel, I suspect the course will have the same impact.
Students from the past semester said, "It is a sad year that we do not get to travel and explore the beautiful place that I have spent a whole semester learning about. However, I value the knowledge that I have gained."
"Even though I was very disappointed not to travel, this was my favorite course that I have taken at CU."
If travel is banned again this semester, a virtual trip to Bali will be available for all students looking to complete their CCE credits next semester. The class is on-going this current semester, and has been a success!
Our hosts, Sea Communities in Desa Les, Bali, created five videos for us, featuring villagers as film makers, editors, actors and narrators! We take a peek inside of village life and have a cooking lesson and a look at a typical woman's day. We visit the TPST (recycle center in Les, supported by Sea Communities and Carroll University). We spend a day in the life and learn a bit of the history of pelagic and ornamental fisherman. Natural healing and medicine are a focus of another video. The arduous life of a salt farmer is the theme of the fifth video.
A private Facebook group has been created with Balinese peers, chatting and sharing with our class. We talk about our homes, daily life, and typical foods eaten. The Balinese love to talk and share and are very curious about the "American lifestyle"! You will make friends through the medium that will welcome you with open arms when you do make that trip to Bali.
We will also be working side by side (virtually) with a group of villagers in desa Les on a new project for the village. More information on that project will be available later.
Friends will be made here and across the world over the course of the semester; people you have gotten to know and will make plans to visit someday!
So, making the best of a challenging situation! I hope you will join us on the adventure.
On the other hand, if we do have the opportunity to travel, this will be an incredible semester, covering all of the above, and culminating in a sixteen-day trip to Bali, Indonesia.
Students comments from previous semesters have been: "The people of Bali are incredible – I made 'forever' friends…" and "this trip changed the trajectory of my life…" and "Bali was beautiful and welcoming and more than met my expectations…"
In a tropical paradise, we live with fishermen's families, work side by side with salt farmers, fisherman, and recycle project employees. We make a difference with our work. And we have the time of our life, snorkeling in the sea every day, eating incredible meals made just for us, traveling throughout Bali to hike gorgeous waterfalls, visiting impressive temples, snorkeling in the Bali National Park reserve around the island of Menjangan, biking through the rice terraces of Jatiluwih, and practicing yoga with our private yogi. The trip culminates spending three days in the cultural center of Ubud. There, we can visit the spa, shop a traditional market, and learn about mask making from Bali's most prestigious mask maker. And of course, drink some of Indonesia's wonderful coffee.
Fingers are crossed that we will make this trip, but if travel is not possible, this virtual course will be the next best thing.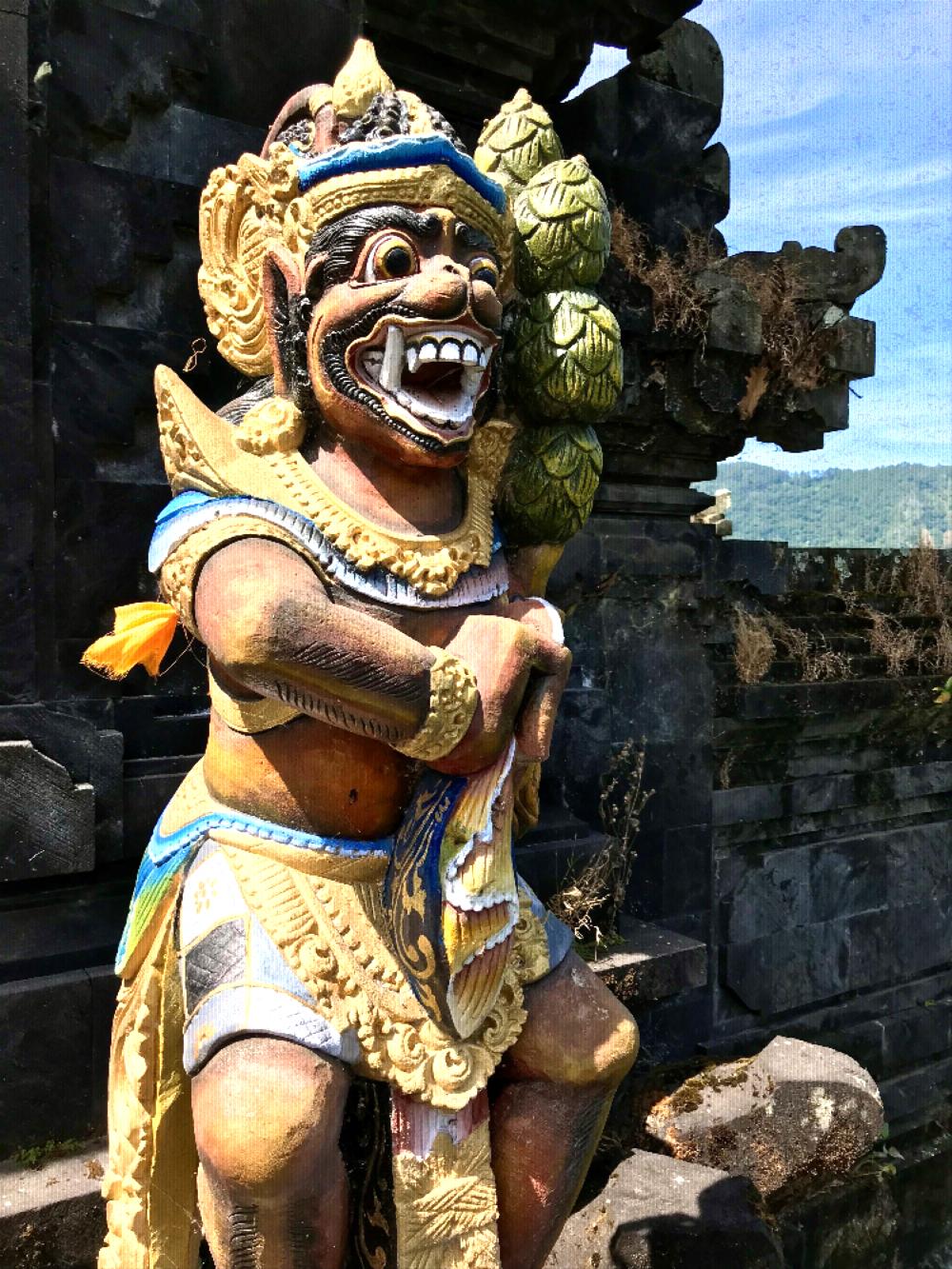 Student Testimonials
"Bali taught me how good we have it here in America. Bali taught me how important it is
for us as global citizens to act. Bali taught me how powerful and universal love is. Alongside
these truths, Bali reminded me of the impor- tance of family, fun, and a positive mindset. I learned about Hinduism, the Indonesian language, and how to prepare ritual offerings.
In essence, I stumbled in the dark through a new culture and felt like a child again. While I mostly felt clueless, I also felt something I had not felt in a long time: wonder. Wonder is, for lack of a better word, wonderful. It reminds us of how big and breathtaking the world is and how fulfilling it can be to learn new things, see new places, and explore new cultures."
Alex Hieptas – 2019
"After spending over one week without air conditioning, drinking only bottled water, and being constantly surrounded by bugs, I would be lying if I said I was not happy
to get back to air conditioning, filtered water, and bug free places in America. Yet, I would also be lying if I said I did not miss the place that I became my second home (even if it is without those common-to-us amenities).
During the two-week period that I was in Bali, Indonesia, I experienced so many things that I did not even imagine I would do throughout my lifetime. I met people whom I will never forget and learned things I will continue to teach others. I can confidently say that this trip changed my life, changed how I view the world, and how I view other cultures as well as my own."
Shannon Zogran - 2017
Download the Bali Brochure Here.docx

Contact Professor Brown
See the Full Brochure Here
- information has not been updated for spring 2022, details to come
Click here to view a Prezi, made by Professor Brown, to learn more about the Brazil CCE.

Attend the Costa Rica Live Session at 2:30 pm on February 17
Contact Professor Brenes
See the Full Brochure Here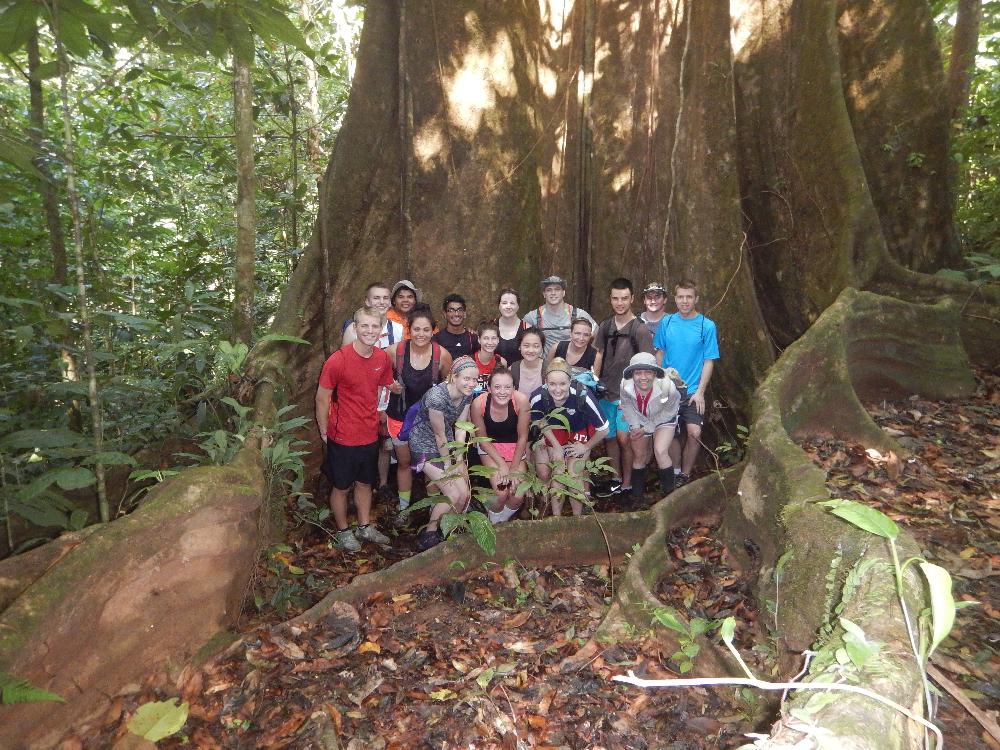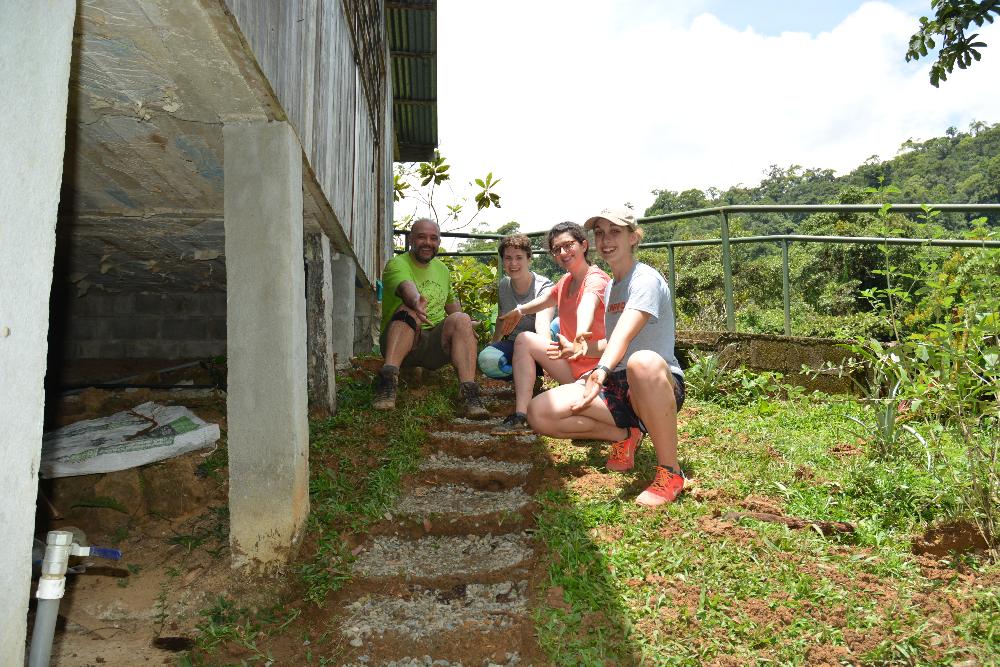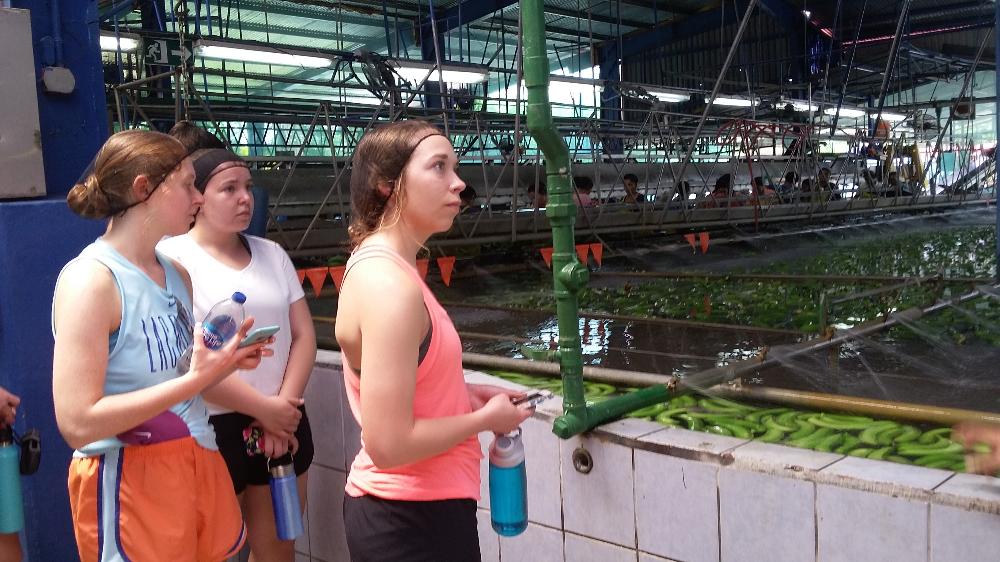 Student Testimonials
"My CCE trip to Costa Rica was one of the most memorable and influential experiences of my education. During this trip, I was able to become fully immersed in the culture, understand sustainability from a global perspective, and make some lifelong friends along the way. Though we only stayed for a short while. being exposed to the relaxed yet dedicated 'pura vida' lifestyle has given me a new appreciation for how I live my life now."
- Jaclyn Rettig-Johnson, Summer 2019
"The CCE gave me the opportunity to get in touch with nature, speak in a different language and obtain unique perspectives on Costa Rican culture. It also allowed me to view some of the most pristine sites that I've ever seen given the high levels of biodiversity housed within the tropical rain forest. As a biology major and a lover of nature, it was truly the adventure of a lifetime!"
~ David Miller Class of 2019

Attend the Cuba Live Session at 3:30 pm on February 17
Contact Professor De Costa
See the Full Brochure Here
- information has not been updated for spring 2022, details to come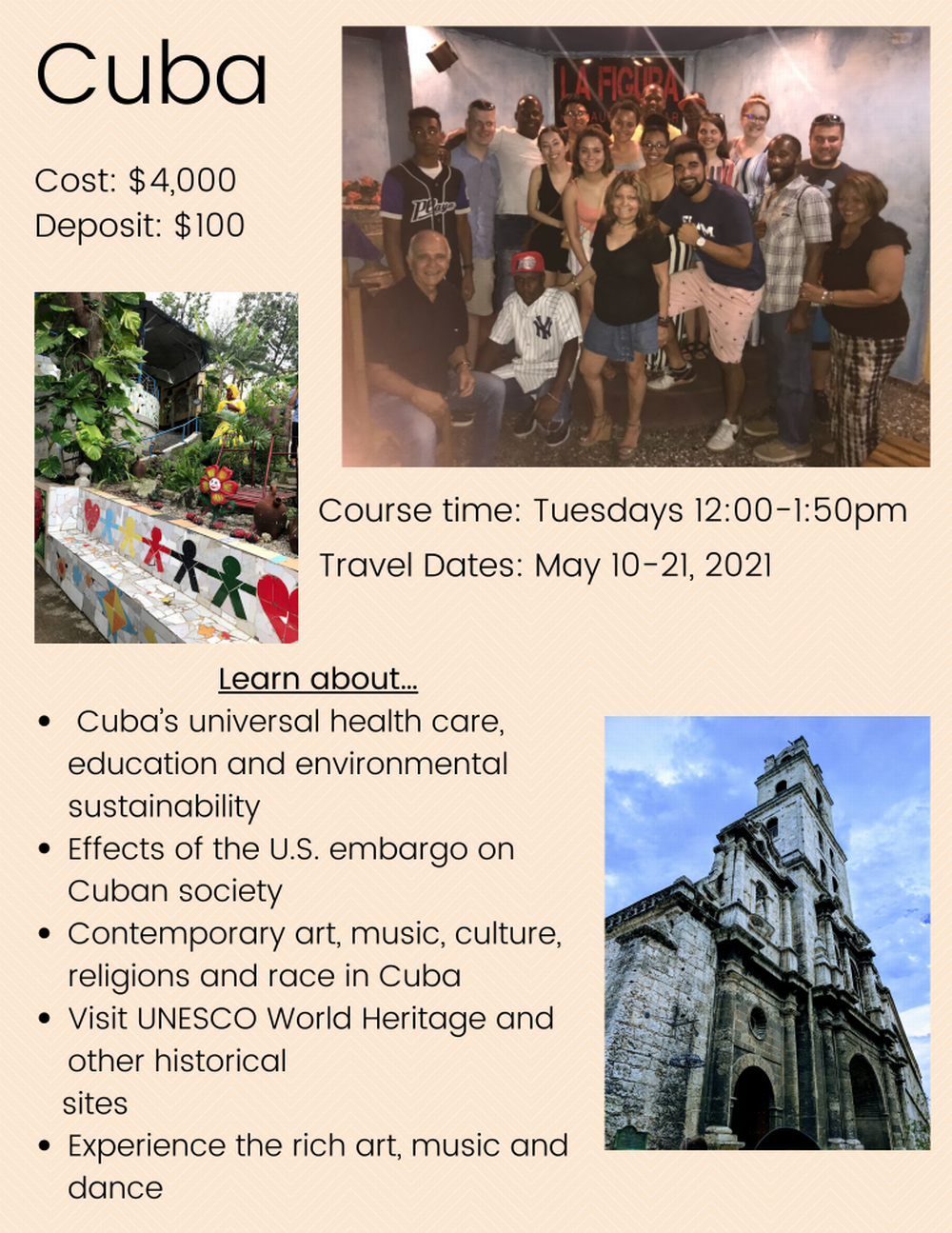 Attend the Ecuador Live Session at 3:15 on February 17
Contact Professor De Costa
See the Full Brochure Here
Download an Ecuador Flyer Here:
Ecuador_Flyer.pdf
Come discover the center of the world on this unique CCE journey! Learn about the Amazon jungle and it's communities as well as beliefs and customs. Experience 3 different worlds (Andes mountains and it's cloud forest, pacific coast, and the Amazon rain forest) in the most biodiverse as well as cultural diverse country in Latin America. Get fully immersed with the culture by living with an Ecuadorian family as well as participating on cultural as well as service learning events. Learn about Ecuador's nature at its purest.
Student Testimonials
"Escape Adventours is a guaranteed great travel experience. Santi puts passion into his work to design the best trip possible and will find activities catered for you, no matter what your age is. The entire staff provided educational knowledge, fun and diverse activities, and emphasized developing personal friendships with everyone involved. I cannot recommend this team enough. The memories you'll gain is well worth it." - Timothy Lash
"These guys are incredible. Our two week trip taught went above and beyond educating us on the beauty, culture, economy, and history of Ecuador. Santi and Roze were outstanding guides and handled unexpected situations exceptionally well. Each trip is uniquely designed to fit the desires and interests of the group. They genuinely have a passion for what they do and will make sure you have the time of your life! and AMA LA VIDA!" - Mathias Holm
"The guides are fantastic and the Ecuador trip was very well planned out. The best thing about Escape Adventours is their flexibility in trip planning, both before and during the trip. The activities really encapsulated Ecuadorian Culture and had a good mix of learning and adventure, while still tailoring to the group actually attending the trip. They truly made my first time out of my home country positive and memorable." - Brianna Peltier
Contact Professor Schuder
See the Full Brochure Here
- information has not been updated for spring 2022, details to come
Download the Iceland flyer here:
Iceland 2021.pdf
- while the pdf indicates 2021, this information is the same for spring 2022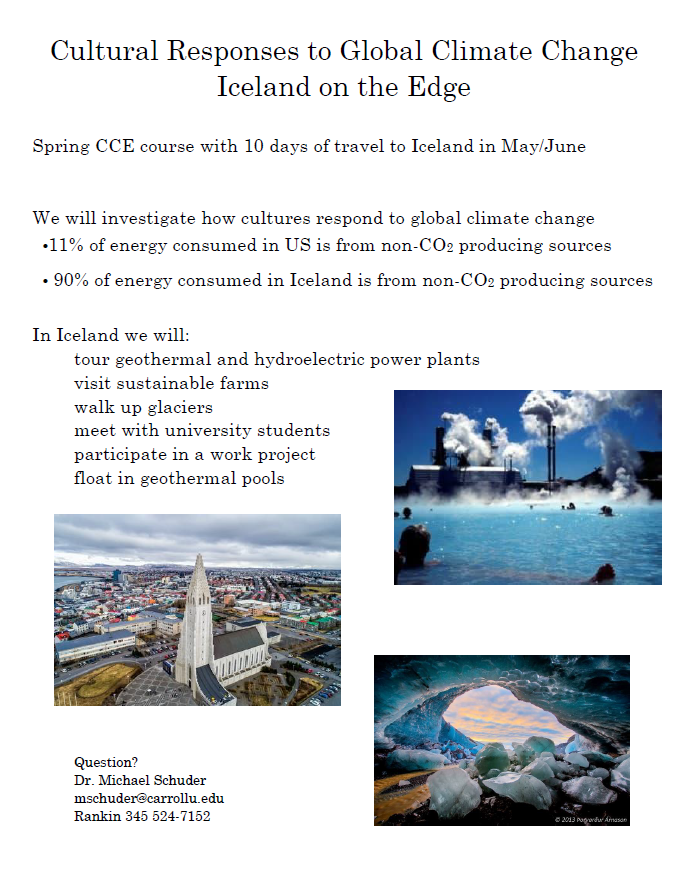 Contact Professor Becker
See the Full Brochure Here
- information has not been updated for spring 2022, details to come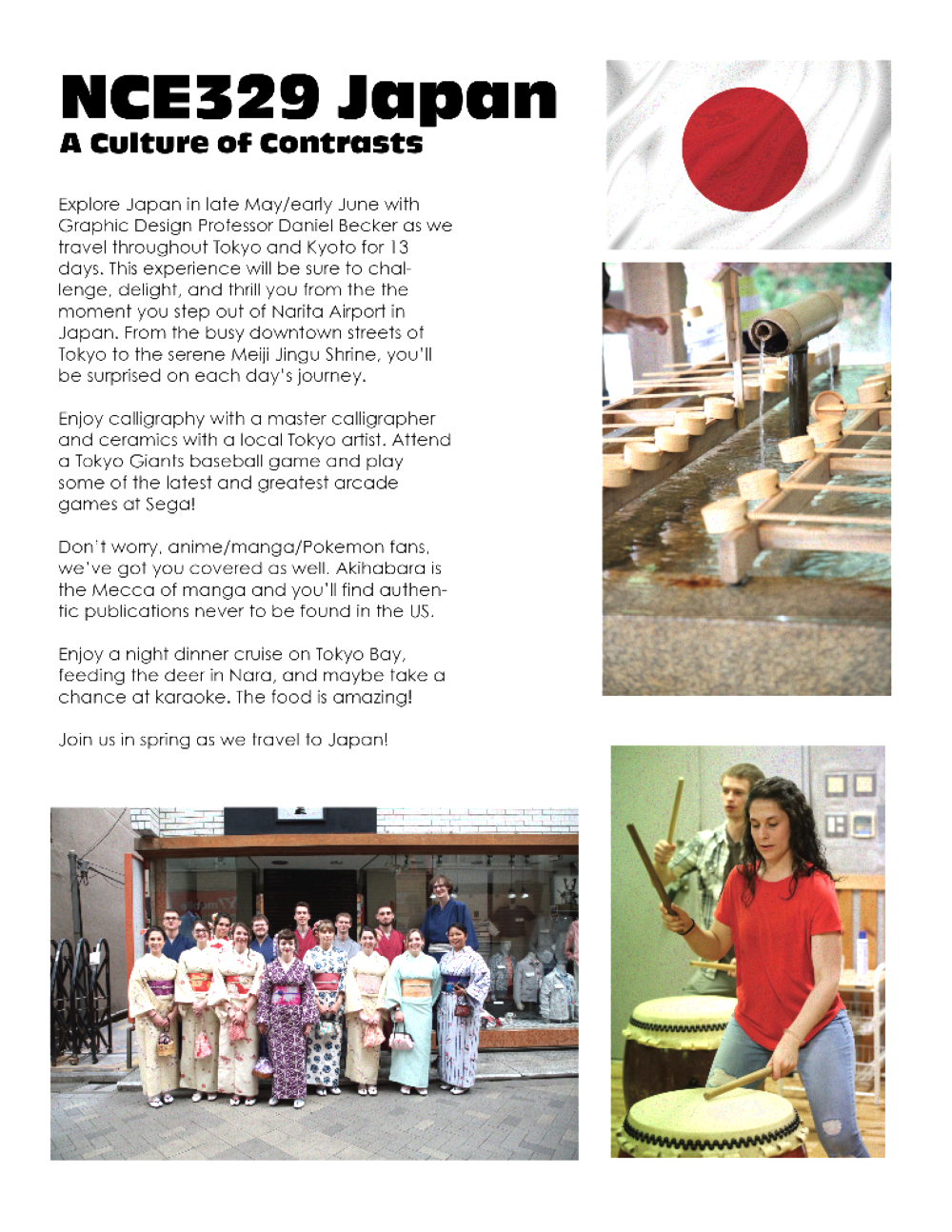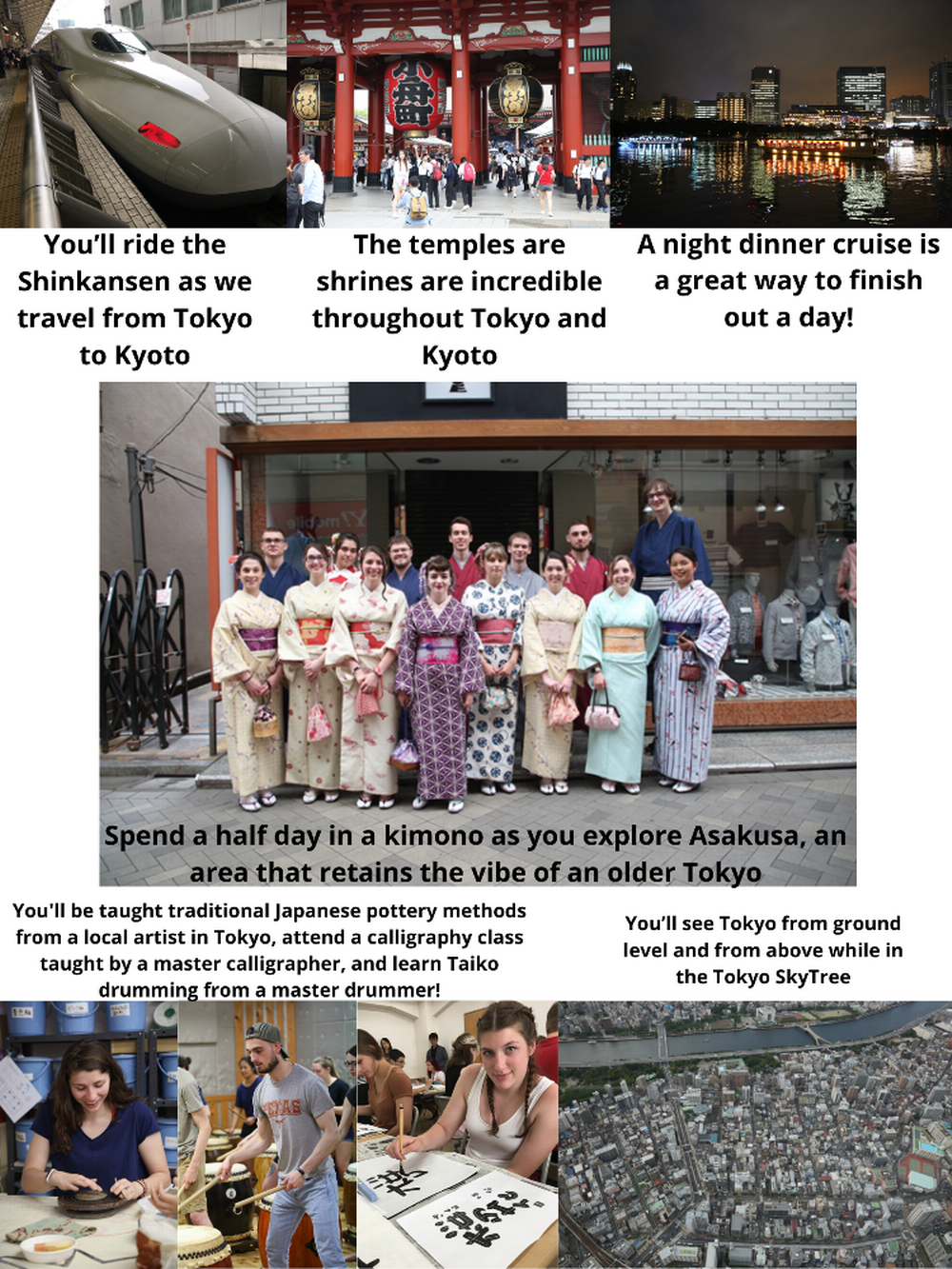 Student Testimonials
Whitney: One of my favorite things about my trip to Japan was being able to explore and see Japan in our own way, even though we had a schedule we were still able to go to places that we individually wanted to visit or experience, I think in that sense we all created our own personal experiences and memories. One of the things I loved most was trying out the food, especially the desserts. I think Japanese cuisine is often categorized as just being seafood, but there's plenty of other options to choose from and even then, I would say to at least try the seafood in Japan. It's not something you get to experience often and I'm glad that I tried it despite not being a big fan of seafood. My most favorite part of the trip were the memories I made along the way; I was able to enjoy my first time abroad with a group of people that really made it worthwhile and fun.
Jaydin: The CCE to Japan was an amazing trip that I would recommend to everyone! Not only did I get to experience an incredible country and a beautiful country, I got to make amazing new friends and travel with a hilarious professor. If you're considering the CCE to Japan, I don't see how you could possibly regret it.

Attend the New Zealand Live Session at 1:00 pm on February 17
Contact Professor Routhe
See the Full Brochure Here
- information has not been updated for spring 2022, details to come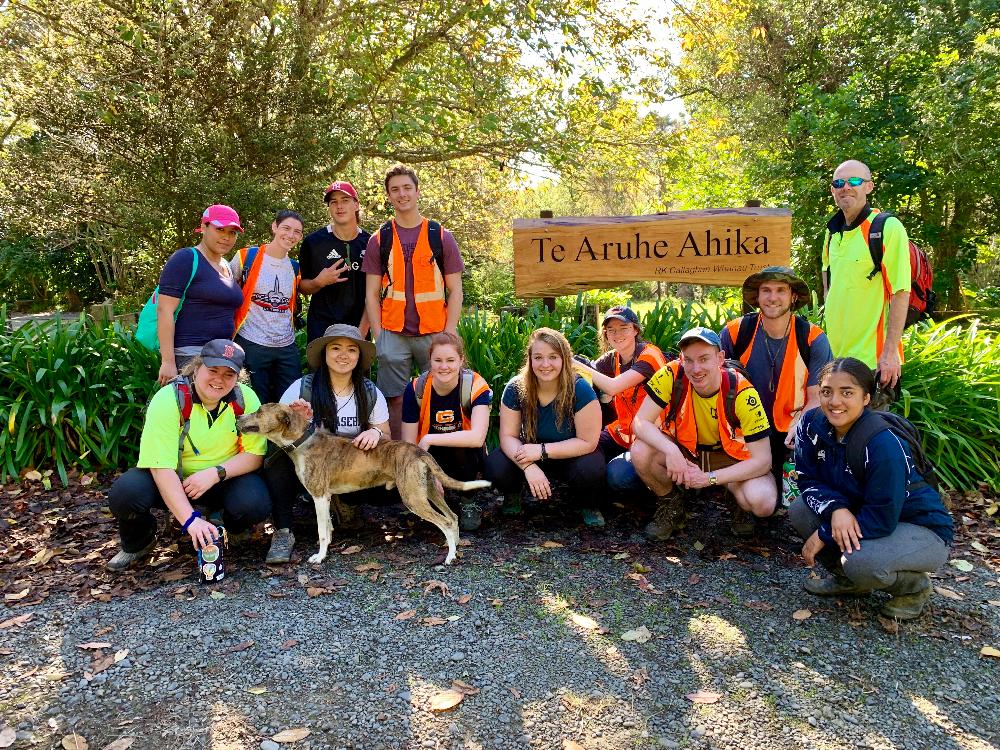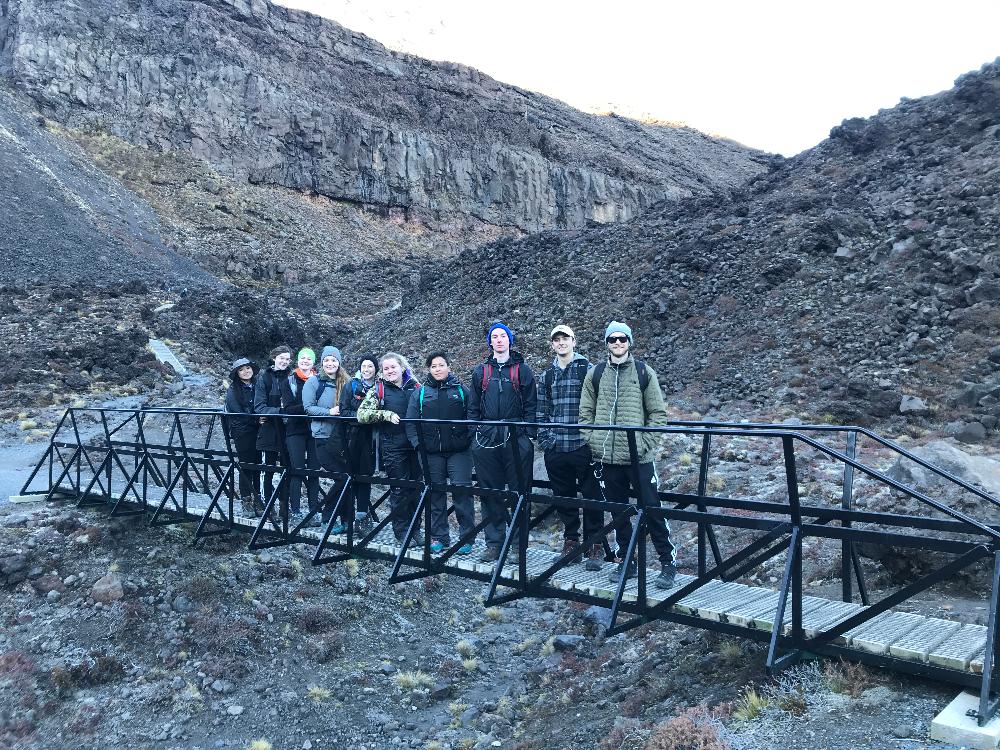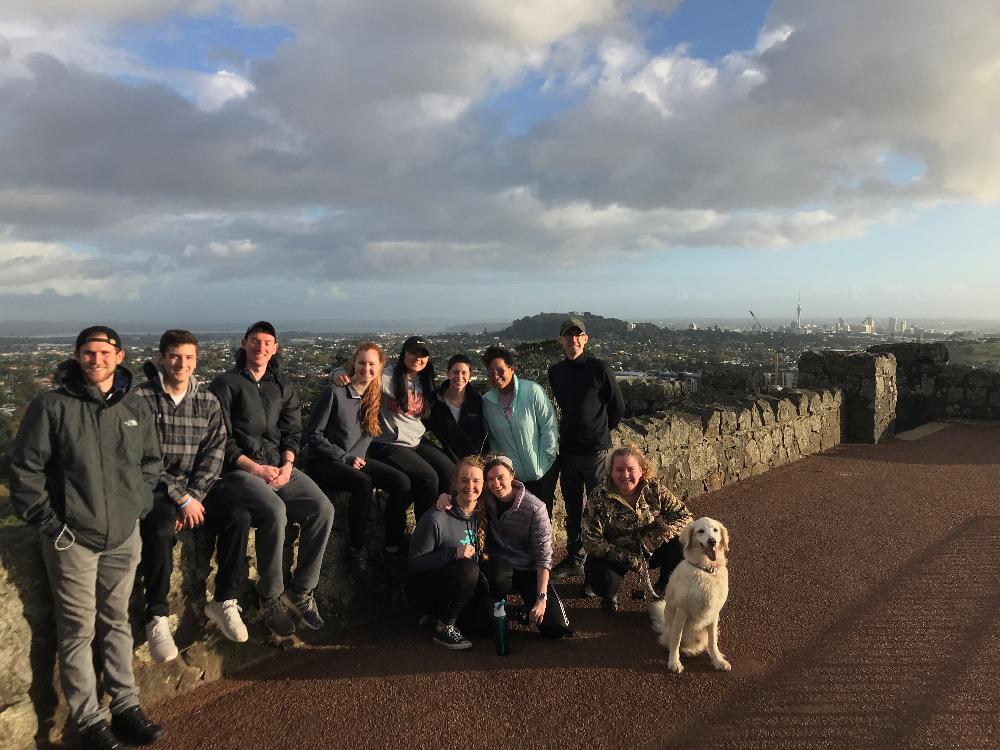 Contact Professor McMahon
See the Full Brochure Here
Download the itinerary, pictured below, here
northern ireland itinerary.pdf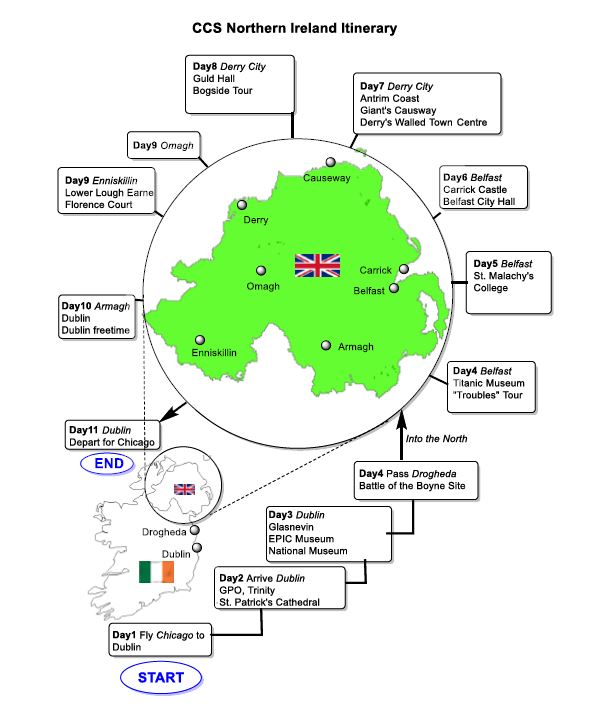 About the Course
This course exposes students to the unique cultural features of Northern Ireland, a small country, part of the United Kingdom. We examine the role politics, religion, and language play in uniting and dividing the population. While both countries, Northern and Southern Ireland, are currently part of the European Union, Northern Ireland, as part of the United Kingdom, is in the process of leaving the EU, even though the majority of people in the North voted to remain in Europe (Brexit). To add to the identity issue, a recent referendum has also left the door open to the establishment of a unified Ireland. We will examine how the Good Friday Agreement and the recent Brexit referendum have changed the relationship between both communities in the North.
About the Professor
I was born and grew up in Northern Ireland. My formative years were during the "troubles", which are a foundation of this course. I am a citizen of both the United Kingdom and Ireland. Suffice to say I have a good understanding of what unites and divides these two countries. It is often said that there are two types of people: those who are Irish, and those who wish to be. Come join me to discover the part of you that was born Celtic!! This is a very personal tour for me. We'll visit places that have a special meaning for me as I recount events that have shaped the Northern Ireland identity and made it different to our fellow citizens south of the border.
Travel
Fly Chicago to Dublin
We will have a dedicated driver/guide in our own coach for the entire trip
Central Hotels in the cultural heart of each location
Visit
Dublin
Belfast
Derry
Enniskillen
Tour Highlights
EPIC Museum of Irish Emigration
Glasnevin Cemetery (yes a cemetery)
Titanic Museum
Service work at St. Malachy's College Belfast (my old high school)
Carrickfergus Castle
Ulster-American Cultural Folk Museum
Crumlin Prison
Contact Info
I would be very happy and willing to meet with you in person (though masked and 6 feet away), by email, or via Teams.
Dr. Kevin McMahon
Tel: 524 7157 Rankin Hall 340
kmcmahon@carrollu.edu

Attend the Spain Live Session at 4:00 pm on February 17
Contact Professor Boll
Will run spring 2022 - information has not been updated for spring 2022, details to come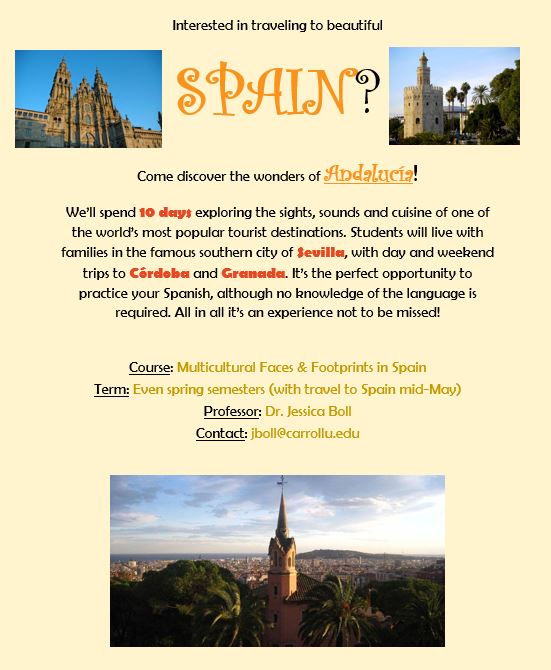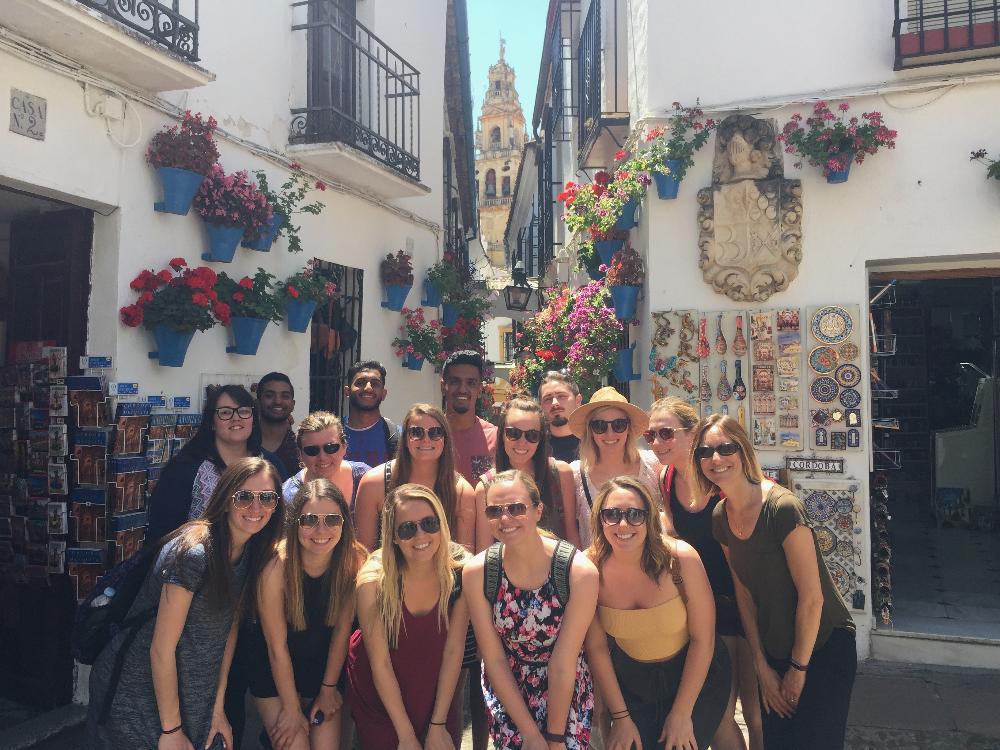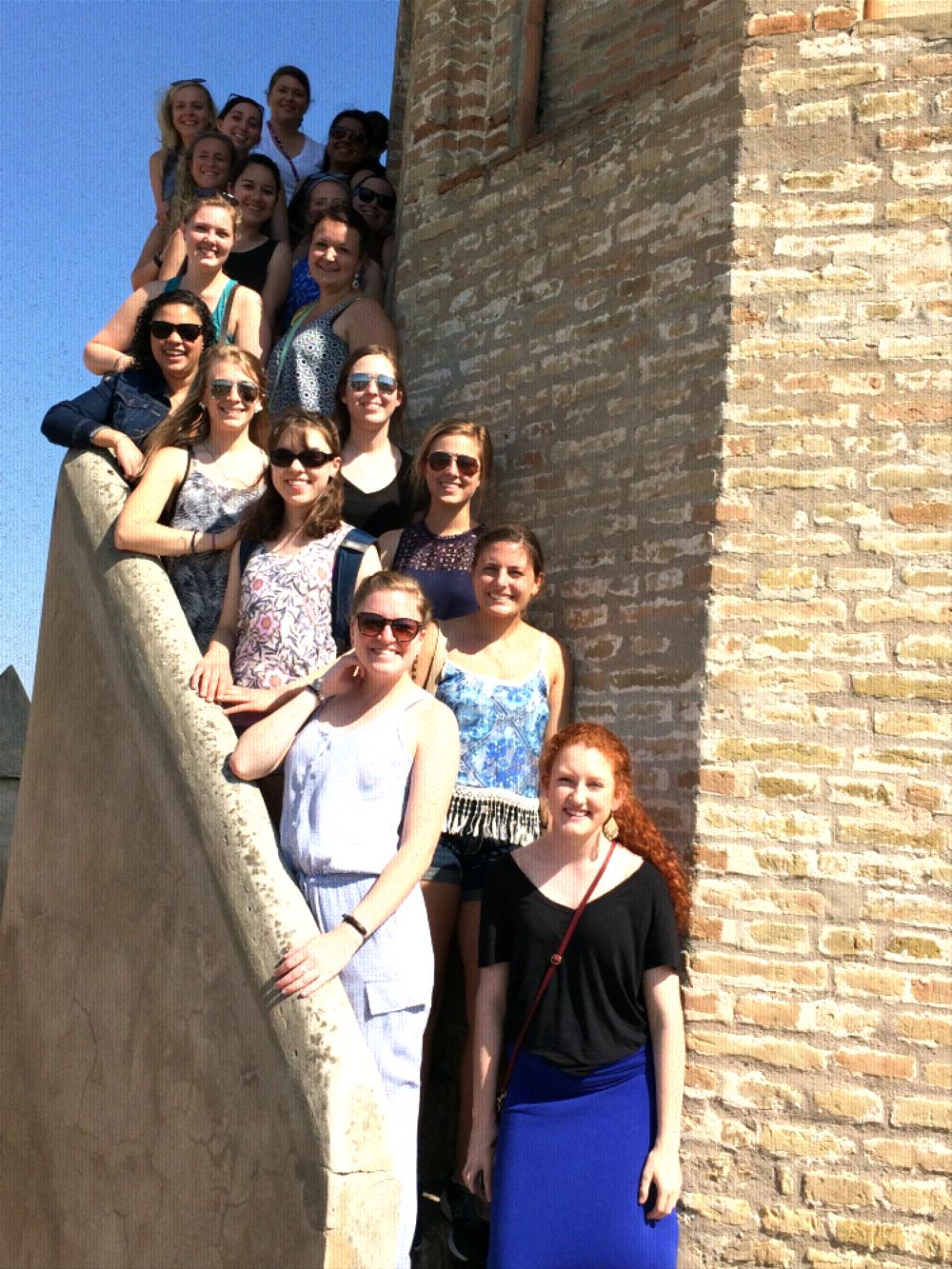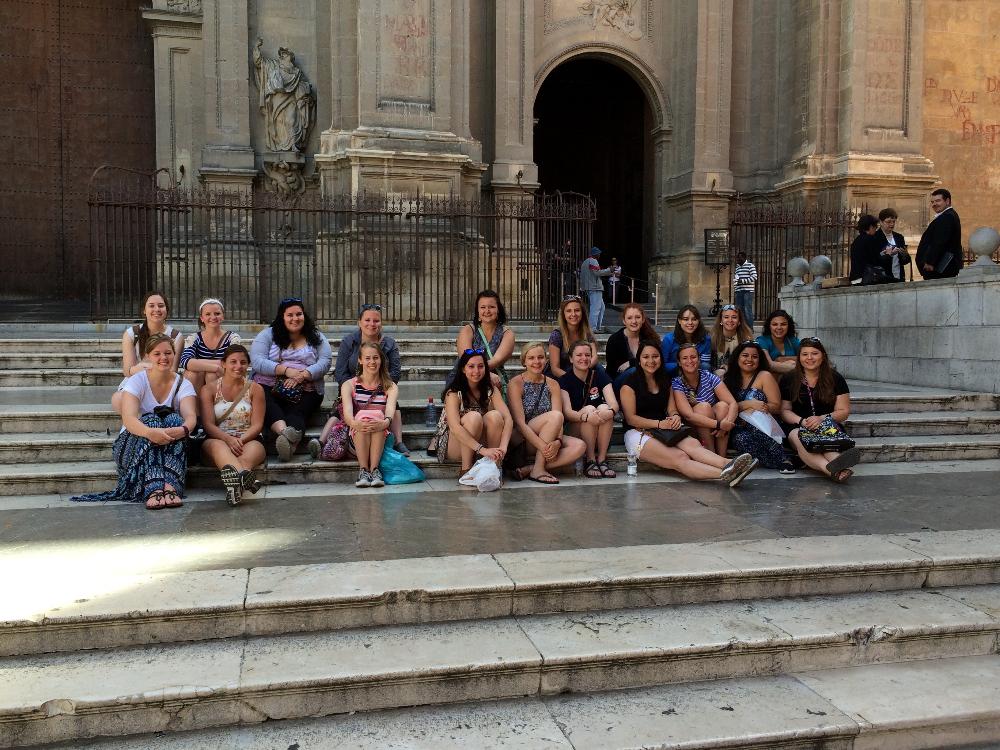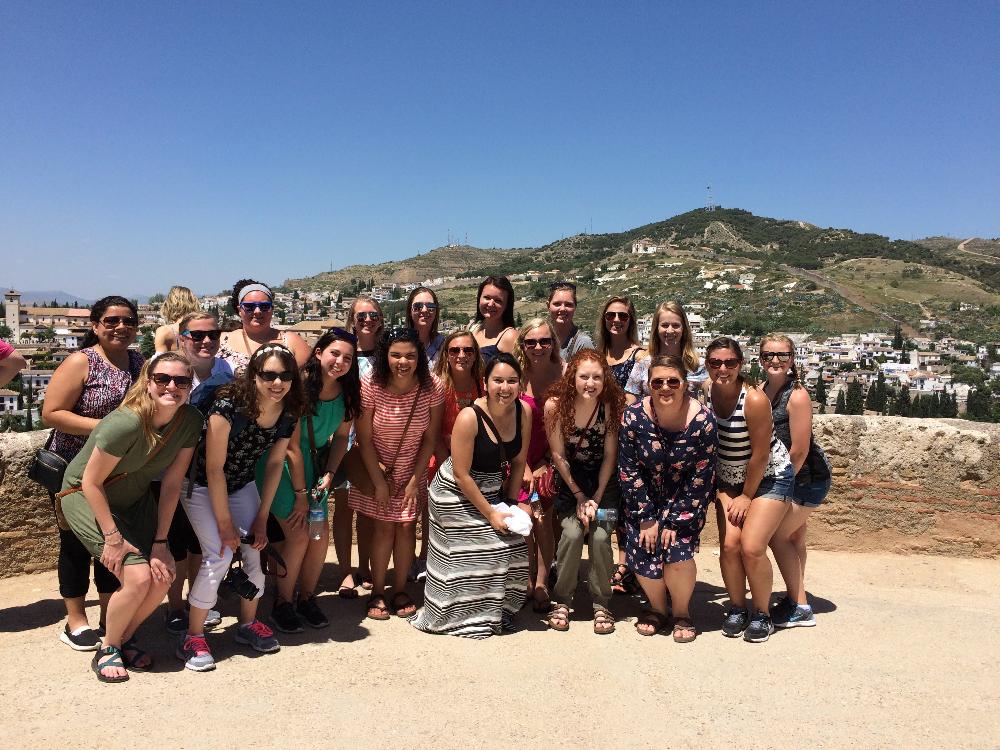 Attend the United Kingdom Live Session at 12:15 pm on February 17
Contact Professor Celsor
See the Full Brochure Here
- information has not been updated for spring 2023, details to come
Discover what you will learn about and do on the United Kingdom CCE -
UK Powerpoint.pptx
See the Royal Quarter of London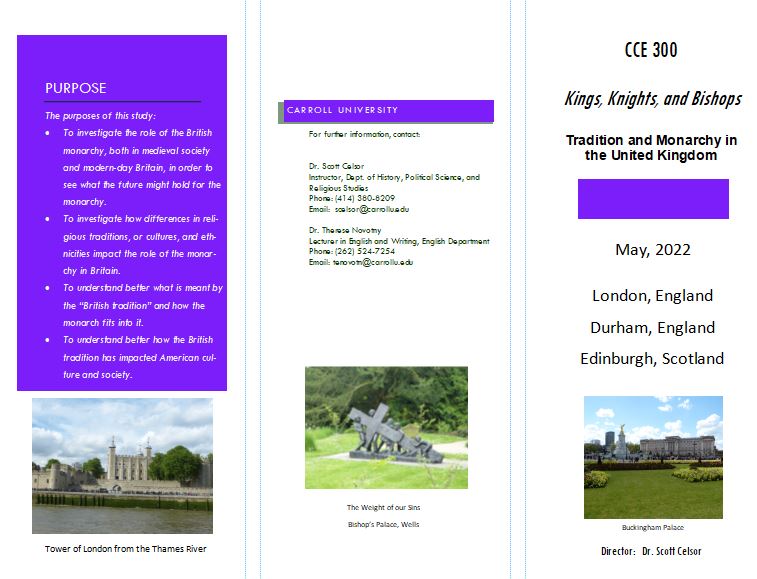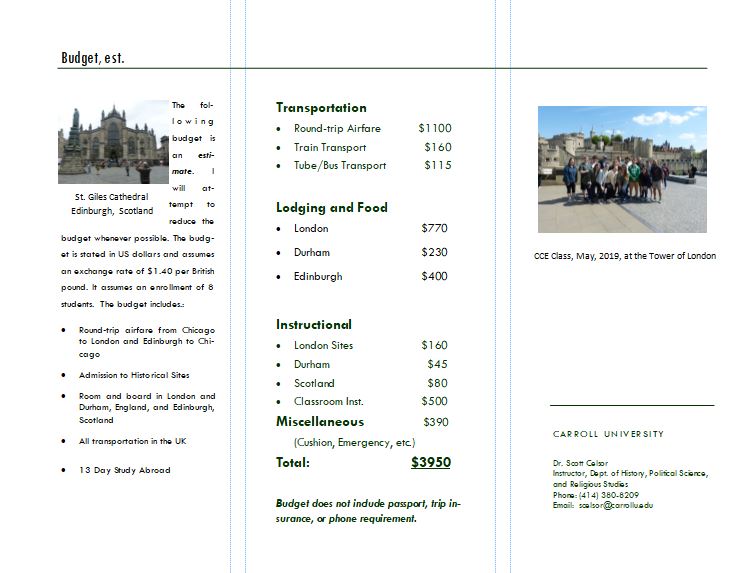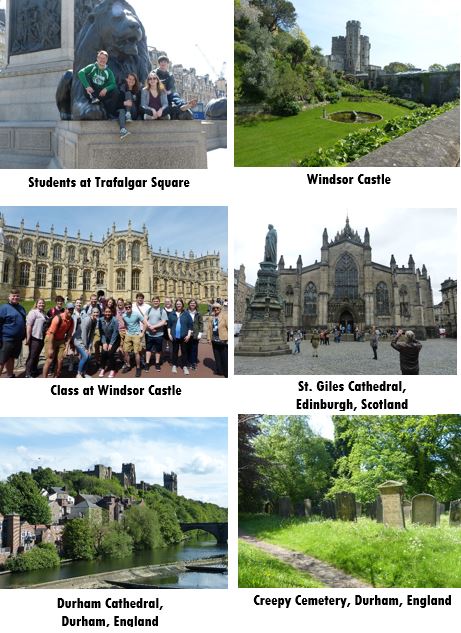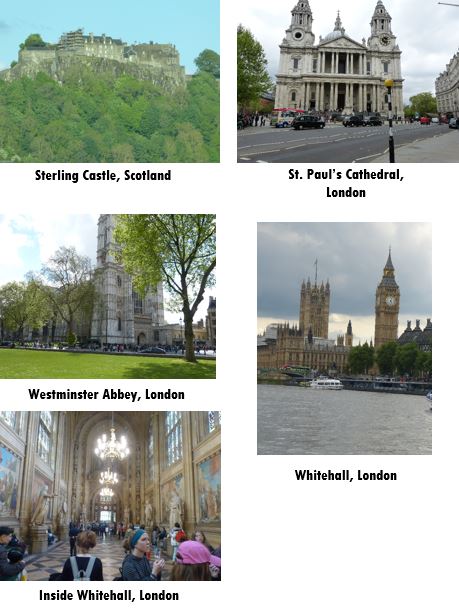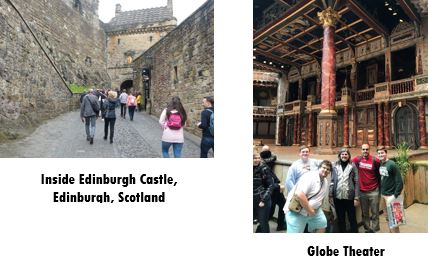 Contact Professor Krzykowski
See the Full Brochure Here
Check out a presentation by Professor Krzykowski to learn more about what you would do on this CCE!
Introduction to Nutrition Education in Hawaii CCE.pptx
Suggested Documentaries
The Stolen Paradise
Aloha - The Spirit of Hawaii
Hawaiian Historical Website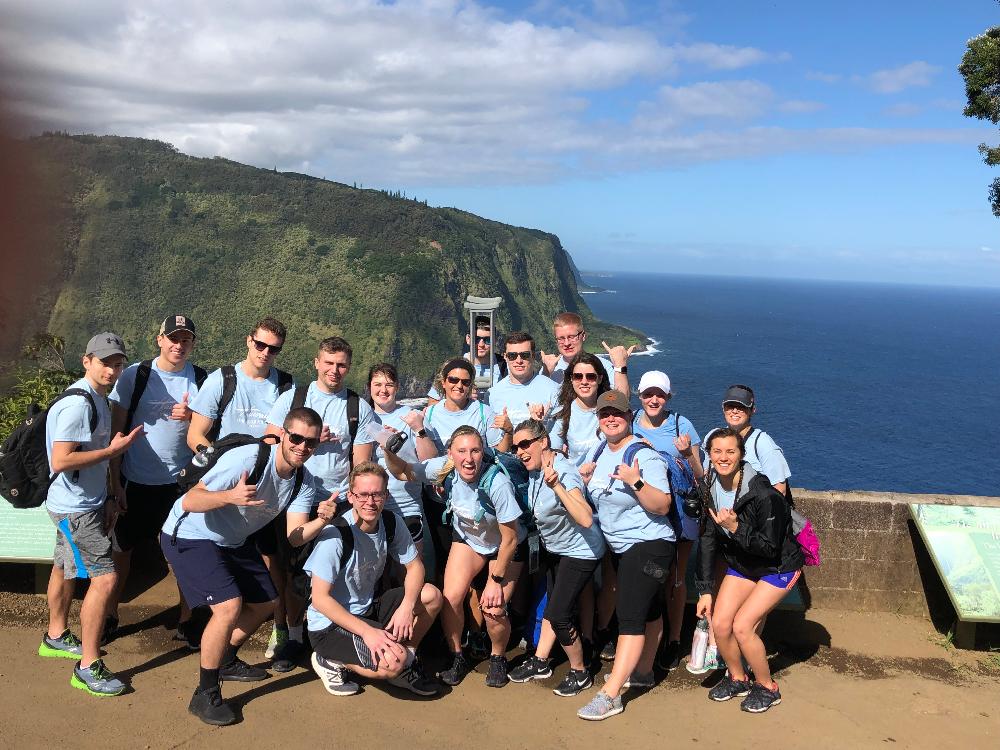 Attend the La Push Live Session at 11:30 am on February 17
Contact Professor Markwyn
See the Full Brochure Here
information has not been updated for spring 2022, details to come
Check out a presentation created by Professor Markwyn to see what students participated in during Winter 2020
La Push CCE Fair.pptx
Join us as we travel to La Push, Washington, a remote Native fishing village perched on the western edge of the Olympic Peninsula. This course will introduce students to the culture of the Quileute people, who have lived and fished on the Olympic Peninsula for generations. During the spring semester, we will learn about the effects of settler colonialism on the Quileute nation and the current issues facing them and other indigenous peoples. In June, we will travel to La Push for a week-long stay in the village. While there, students will visit the Quileute fish hatchery and Department of Natural Resources (QNR), play games with children and teens, serve meals to elders, learn traditional crafts, and assist with any other volunteer projects organized by Xperitas's partners in La Push. The emphasis of this CCE is cultural immersion: students will sleep at the Shaker Indian Church, prepare and eat meals with community members, attend a drumming ceremony, exchange stories with tribal elders, and have the chance to learn about traditional healing and art forms, as well as the contemporary challenges facing all indigenous peoples, and particularly the Quileute. Anticipating rising sea levels, the Quileute will be moving part of their village inland, a transition that will be occurring over the next few years. Students will witness firsthand the challenges facing a community that continues to cope with dramatic environmental and cultural change, making this course a great choice for those studying environmental science, public health, nursing, criminal justice, sociology, education, and of course, history. Students should be prepared for communal living and numerous opportunities for hiking and exploring the outdoors.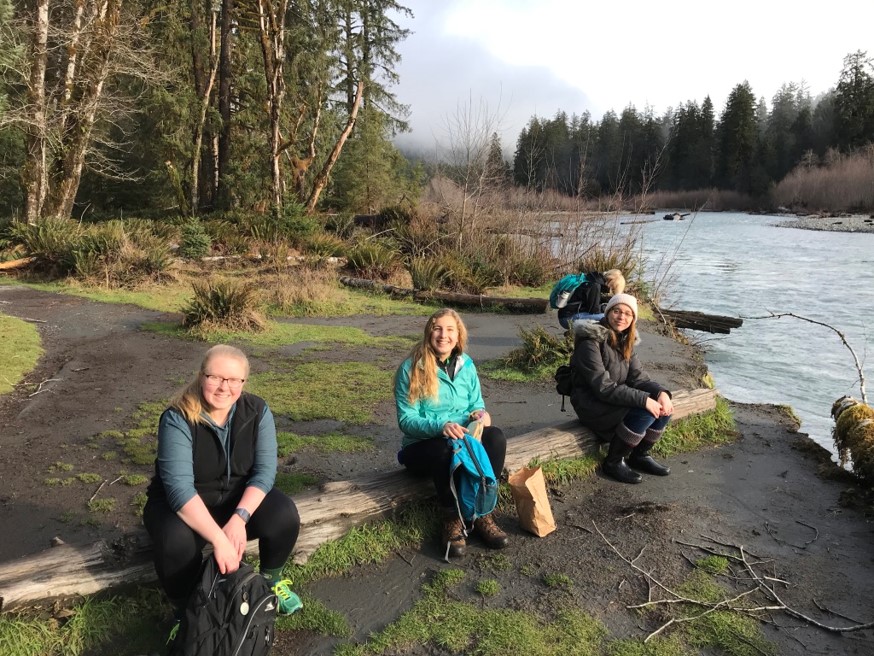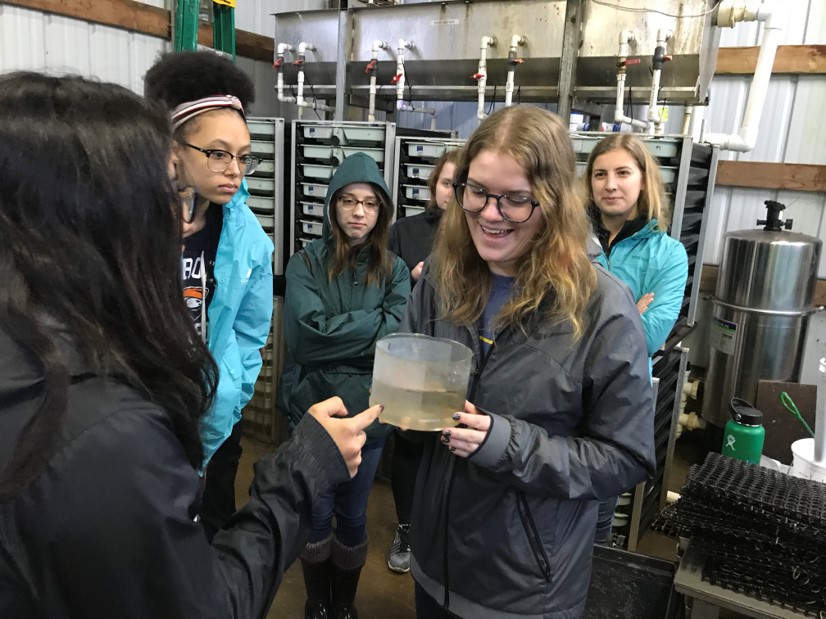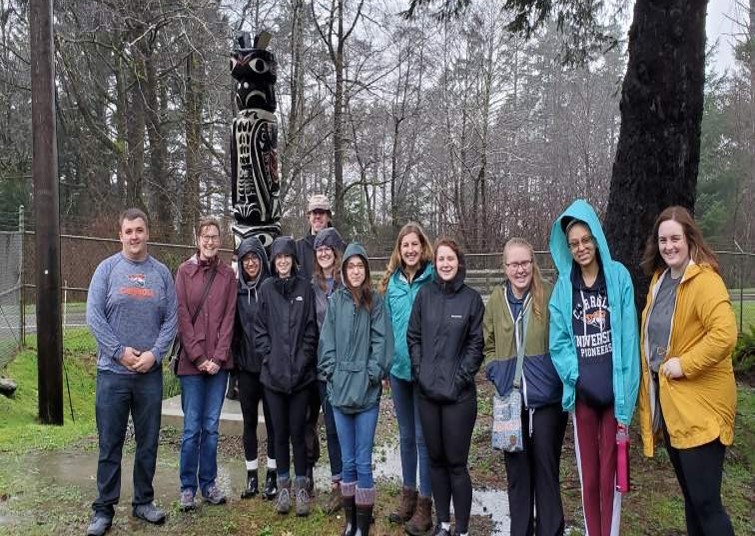 Attend the Civic Engagement Live Session at 3:15 pm on February 17
Contact Professor De Costa
See the Full Brochure Here