Information for Parents
Jump to:
Cross-Cultural Experience (CCE) Overview
Value of CCEs
CCE Program Options
Funding a CCE
Health and Safety
FAQ
Contact
As a part of the Pioneer Core (Carroll University's General Education program), every undergraduate student at Carroll University will participate in a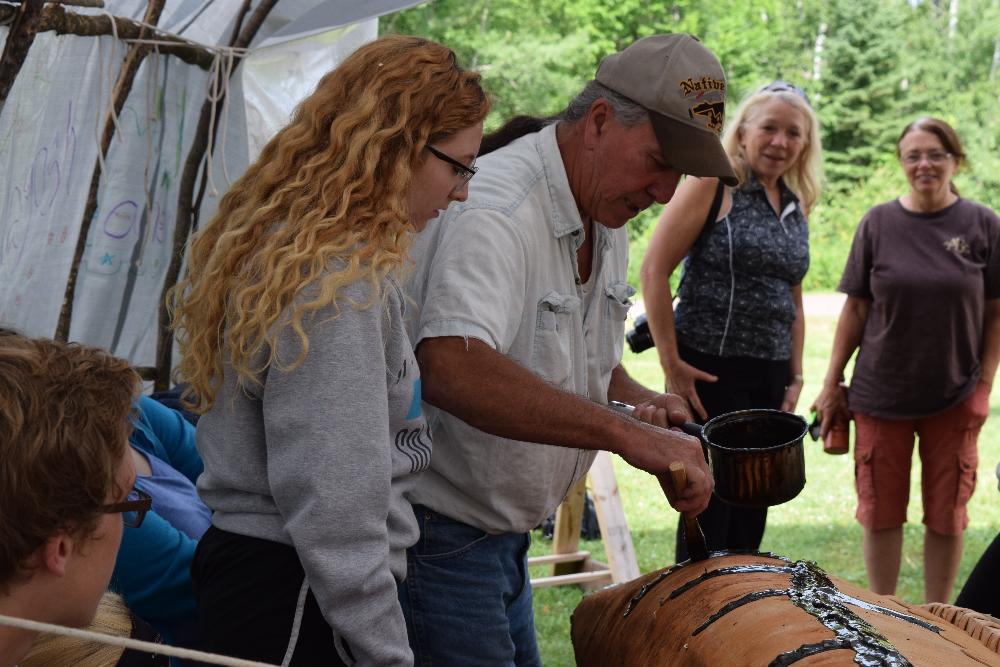 CCE. The
CCE requirement is completed in an off-campus setting and allows students to apply knowledge learned in previous cross-cultural classes through interactions with cultures other than their own. A variety of options are available to students, including domestic and international locations, 2-credit and 4-credit courses, and study abroad options ranging from two weeks to an entire academic year.
CCEs must be credit-bearing experiences (a minimum of 2 credits). Student may earn these credits through Carroll or another accredited institution.
All CCEs have 3 key aspects: preparation, immersion and reflection. Students will prepare through reading, discussion or other classroom activities. The immersion component requires that students have at least 60 hours of meaningful interaction with people from a culture other than their own. It is not enough for students to read about or observe other cultures—students will experience the culture. And finally, students will be expected to reflect on what they have experienced. All students are required to complete a written reflection but many students go beyond this, creating videos, photo essays, art works, presentations, or other academic or creative artifacts to share what they have learned.
Return To Top
Carroll University's mission states that:
Carroll University provides a superior education, rooted in its Presbyterian and liberal arts heritage, and draws upon its Christian tradition to prepare all students for vocational success, lifelong learning and service in a diverse and global society
. Preparing students to work in a diverse and global society requires that we prepare students to interact effectively with people who may be different from themselves, to communicate across national and cultural divides, and to understand that our own worldview is not the only one. The ability to work with people from different cultures is one of the top things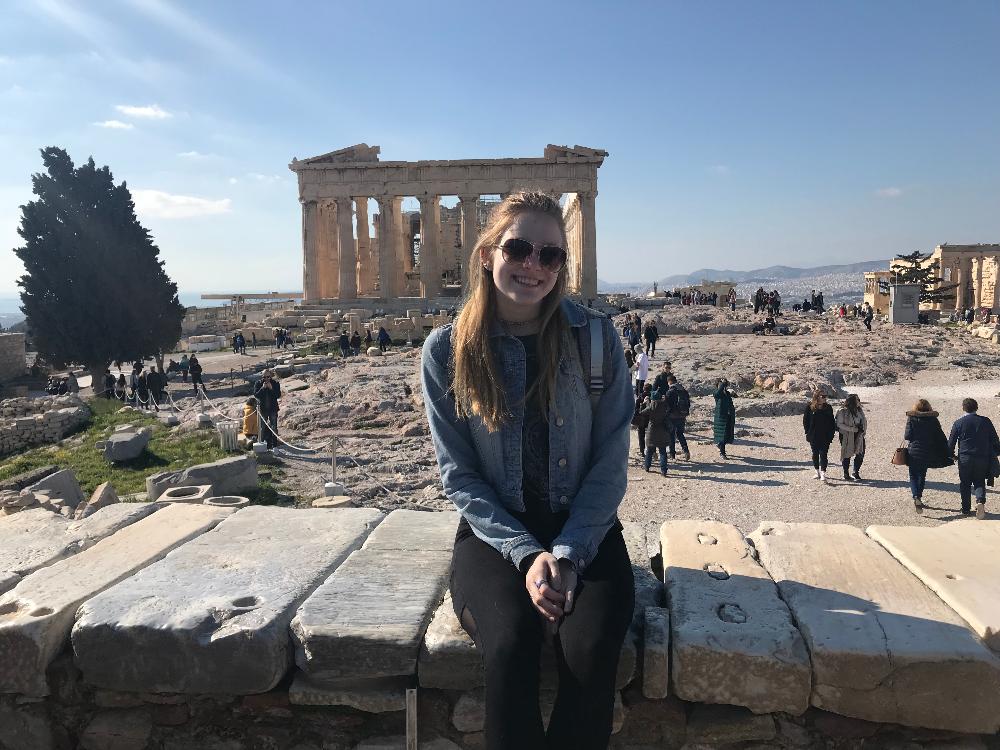 employers are looking for in new graduates. Carroll's faculty is committed to preparing our students to be as competitive as possible in this global environment, where events a continent away can influence our local economy. As one local employer put it, a resume with significant cross-cultural experiences "moves to the top of the pile."
There are many CCE options. They can be international, such as a faculty-led course to a foreign country, or domestic, such as interning in an inner city neighborhood school. Some students will want to study abroad for a semester; others will take an internship or practicum experience. Students can even design their own experiences, under the supervision of a faculty member. In recent years, Carroll students have traveled to Guatemala, Italy, Australia, Thailand, Germany, South Africa, New Orleans, Chicago, and even Racine, Wisconsin.
With these new opportunities for cross-cultural experiences, Carroll students will continue to have an edge in a diverse and dynamic world.
Return To Top
Study Abroad
There are 3 different types of Study Abroad CCE programs: Exchange, Affiliated and Unaffiliated.
Exchange Programs
Exchange programs are institutions with which Carroll University maintains agreements for sending and receiving students. Carroll has exchange partnerships with institutions around the world. Exchange programs are one of the most cost effective CCE options, and they often offer a wide variety of classes for students of all majors.
Finances
-Students pay Carroll University tuition and keep all of their financial aid
*If a student also receives a CCE Award, it is possible to be paying the same cost or less for a semester abroad with an exchange program than a semester at Carroll.
Affiliated Programs
Affiliated programs are study abroad programs that are offered by institutions and organizations with which Carroll University has signed a formal agreement. Some
of these programs are degree-granting institutions and some of them are smaller programs designed primarily for U.S. and/or international students. Many of these programs offer a hybrid option which allows students to take a mixture of coursework both at a local degree-granting institution and at a study center that is designed to provide coursework for U.S. students. These programs typically also offer a wide variety of housing options, such as apartments, dormitories, and homestays with local families.
Finances
-Program costs of the host institution vary but are paid to Carroll University
-Student may be able to keep federal, state and outside financial aid.
Unaffiliated Program
Note: Unaffiliated programs are typically not listed on the CCE website until a student has already decided to participate in the program. To search for unaffiliated programs you can use the following websites:
http://www.goabroad.com
http://iiepassport.org
Unaffiliated programs are any that Carroll University does not officially promote. Just because we do not promote them, however, does not mean that we do not recognize the benefits they can offer our students! Because students are able to find programs that fit their schedules, their academic interests, and their other preferences, unaffiliated programs options are available to meet virtually every student's needs and interests. Unaffiliated programs can also include faculty-led programs offered from other institutions, such as UW-Milwaukee and Marquette, or programs offered by institutions far away, such as NYU, Xavier, or Gonzaga University. There are literally thousands of unaffiliated programs available. They will need to be pre-approved by a CCE advisor who will be interested in three main things:
- Is it safe? Typically programs cannot be in a country where there is a U.S. Department of State travel warning.
- Is it accredited? This is how we ensure credits will transfer back to Carroll.
- Is it reputable? We want to make sure it is a program we know something about. If we do not, we will research it.
Finances
-Program costs are paid directly to the program organizing the students study abroad experience.
-May be able to keep federal, state and outside financial aid.
Carroll Courses
This option allows students to take a course with a travel component at Carroll and receive the credits from Carroll. There are local, domestic, and international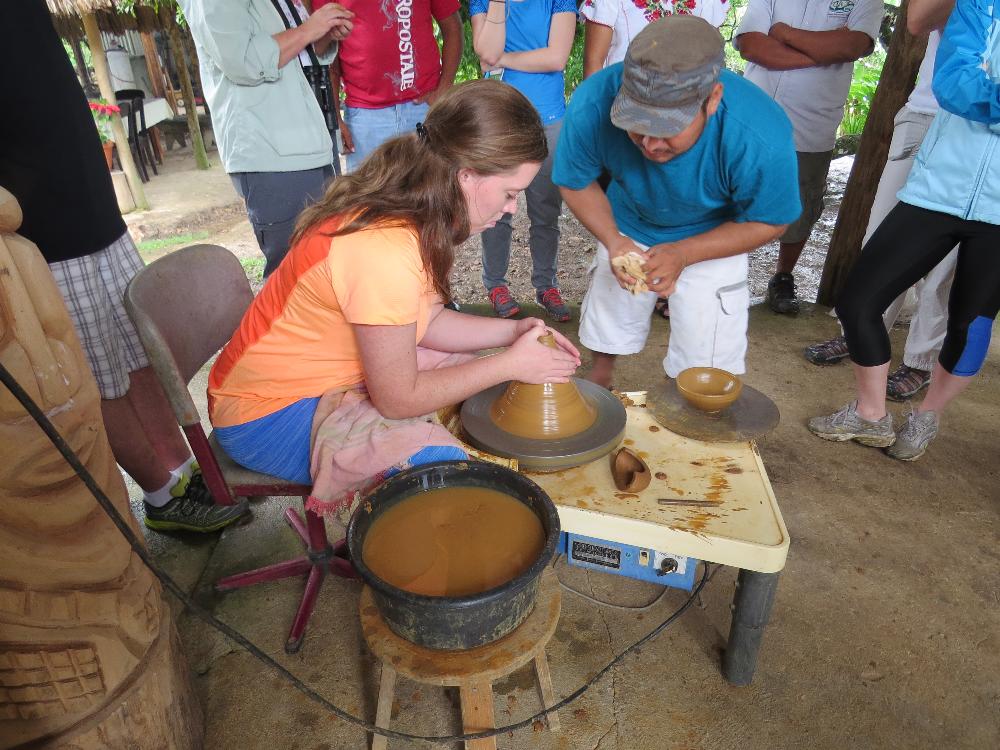 options that are available to all majors. Carroll CCE Courses are offered during all terms. Carroll Courses are either designated as faculty-led or faculty-supported.
Faculty-Led CCE
These are courses where the faculty member teaches the course, arranges the travel, and travels with the students. Course fees vary, but typically include airfare and ground transportation, accommodations, require excursions, and some meals. Within faculty-led CCEs there are two options: CCS300 or NCE. CCS300 courses are 2-credit courses that travel for one to three weeks. NCE courses are 4-credit courses that travel for one to four weeks.
Faculty-Supported CCE
These are courses where the faculty member teaches a course, but students arrange their own travel, and travel without a faculty/staff member.
We understand that there are often added expenses associated with Cross-Cultural Experiences but here are a few suggestions to help aid you and your student in funding your CCE:
Scholarships and Awards
CCE Award - Each student is reviewed for a financial award of up to 40% of the total cost of the trip up to $3,000 upon application to a program.
Scholarships can be found at http://cce.carrollu.edu/?go=scholarships
Scholarships on this page can either be sponsored by Carroll University or links to outside scholarships. Scholarships sponsored by Carroll University are identified by a star. Typically these are less competitive because they are only open to Carroll University students.
Not all scholarships are open to all students for all CCEs, but you can click on each scholarship to find the criteria to see if it is a good fit.
The scholarship opportunities listed on the Scholarship page are just some of the options available to students.
Program Choices
A common misconception is that a Carroll Course is less expensive than a semester long Study Abroad program. Another misconception is that a domestic program is significantly less expensive than an international program. Actually, some of the most affordable options are semester or year-long exchange Study Abroad programs. Here's why:
Students pay Carroll University tuition and keep full financial aid package in exchange programs. These programs are designed so that if you can afford a semester or year at Carroll then you can afford a semester or year at an exchange partner.
Additional scholarships are available for study abroad. So those extra expenses such as the flight and visa fees can be taken care of with one or many internal (Carroll University) or external scholarships.
Cost of living. Many of our exchange partners offer housing options that are less than what it costs to live on campus at Carroll University. Furthermore, students living on campus at Carroll University are often required to have a meal plan; many students studying abroad often learn to cook for themselves (and save money doing so)!
Saving Money
One of the benefits of encouraging students to plan early for their CCEs is the opportunity to save money. If students eat out only one fewer time a week and instead put that money toward their CCE they will have approximately $520 saved up within a year. Also, skipping one coffee shop coffee drink a week will save an additional $260. In just one year with these two small change students can have $780 saved up for their CCE.
Do you struggle to know what to give your student for birthdays and holidays? A contribution toward their CCE fund will be very appreciated!
Finally, many students at Carroll University are eligible for on campus work. Putting away a little of every paycheck to go toward their CCEs is a great way to feel a sense of accomplishment for paying for what is sure to be a very rewarding educational experience.
Return To Top
Your students' health and safety is a primary concern while they study at Carroll University and during their CCE. Students are required to attend a mandatory health and safety session prior to participating in their CCEs. Additionally, students are encouraged to review the following websites for additional information regarding to their travel health and safety:
U.S. Department of State - Provides essential information for U.S. citizens traveling abroad, such as travel warnings and consular information sheets by country, U.S. embassies and consulates, foreign consular offices in the U.S., foreign entry requirements, etc.
Center for Disease Control - Contains information about worldwide health conditions and provides recommendations for immunizations for people traveling abroad.
The Electronic Embassy - Provides links to Web sites of foreign embassies in Washington, D.C., and contact information. Individual country sites often contain valuable information about visas, cultural exchanges, etc.
Mobility International - Provides information on study and travel abroad for people with disabilities. Includes links to providers of travel services for people with disabilities.
Insurance
All Carroll University students participating in international CCEs are automatically registered for CISI International Travel Insurance. This is a mandatory coverage* and is included in the program fees for all international programs. A full overview of the policy will be provided to student once they have been accepted into an international CCE.
*Some study abroad programs provide mandatory insurance that is comparable to the coverage provided by Carroll's CISI policy. In this case students will not be registered for CISI coverage.
Return To Top
Will my undergraduate student be able to graduate without completing his or her CCE?
No. The CCE, like all general education requirements, must be completed prior to graduating from Carroll University.
Does my student have to go internationally?
No. Carroll University offers domestic and regional CCE options as well. Examples include: Harlem, NY; Abiquiu, New Mexico; and Milwaukee, WI.
When should my student begin to plan?
Early planning is very important so it would be appropriate to encourage your student to speak with his or her academic advisor about the CCE during their first year.
When should students apply?
The general rule of thumb is that students should apply the semester before they would like to complete their CCE. Deadlines are announced on the CCE Website.
Can students design their own CCE?
There are many non traditional ways of completing the CCE including International Volunteer Experiences, Service in a Cross-Cultural Setting and petitioning for a Self-Designed CCE. These options include a course prior to or concurrently during their immersion and provide an opportunity for students to control various aspects of their immersion.
When can my student study abroad?
Students who have earned at least 16 credits at Carroll are eligible to study abroad.
Does my student need to know a foreign language in order to study abroad?
No. Carroll University offers a variety of exchange and affiliate programs where classes are taught in English. In some cases students are expected to take a class in the language of the country while they are abroad.
Can all majors study abroad?
Yes. With early, careful planning, students can fit study abroad into their plans. Year, semester, summer, and short-term programs are available to accommodate all majors. Students can earn Carroll credit while maintaining normal progress toward graduation.
Can my student study abroad without delaying his or her graduation?
Absolutely. Students will work with the Cross Cultural Experience Office, their academic advisors, and the Registrar's Office to determine which courses are best to take and how they will return to Carroll. Many times students are able to transfer back credits for their major, minor and/or general education requirements as well as elective credits that help a student progress towards graduation.
What if I want to go somewhere that is not offered through Carroll?
No problem. Students may study abroad on non-Carroll programs with prior approval.
Return To Top
Please review the Staff page located in the orange banner at the top left of the page for contact information. You may also always email
cce@carrollu.edu
to get a quick response to your inquiry.
Return To Top