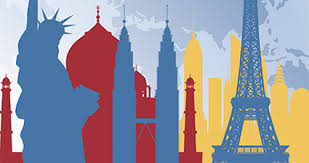 These informational sessions are for students who wish to self design their CCE requirement. These sessions are led by Program Advisor Lezlie Weber.
*Must attend to meet with advisor about self designing programs*
Some previous self designed trips include (but are not limited to) volunteering abroad or internships. Students are to have a minimum of 20 hours of cultural preparation
before leaving for their trip and a minimum of 60 hours of immersive experience throughout their trip. Self designed trips must be a minimum of 10 days in order to be considered for approval. After the student returns, they would enroll in a 2 credit course here at Carroll in order to have their CCE requirement fulfilled. If you are interested in potentially doing a self designed CCE it's important that you attend an informational session (link above).
In order to get a student's CCE approved, they must petition their experience. A copy of the petition will be linked down below.
Self-designed petition 9_17.docx
Policy on Self Designed CCE experiences 9_16.docx
Cultural Iceberg.pdf